Our Civil Construction Projects
Concrete Work Houston IAH Airport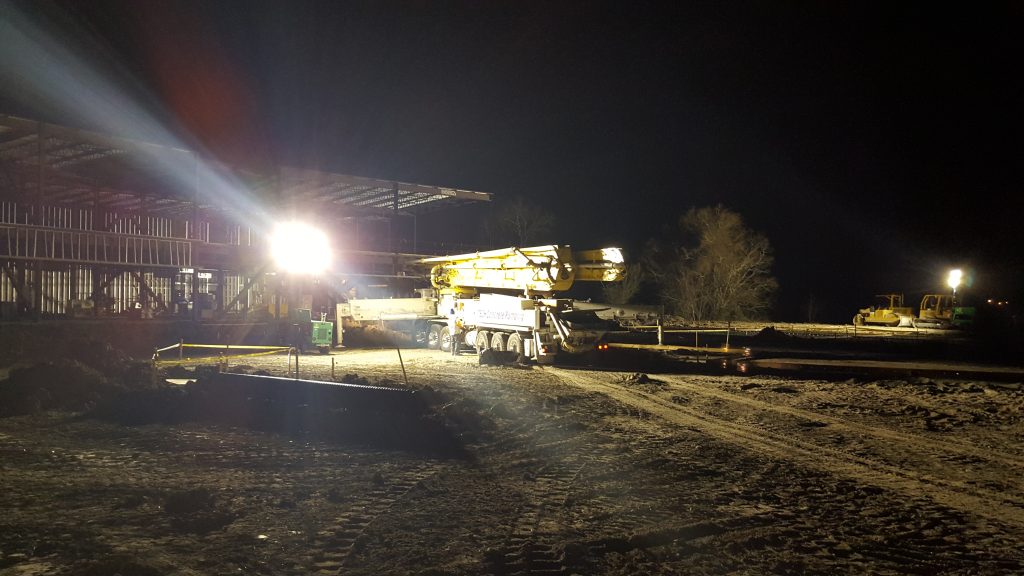 Civil Construction
We are experienced in working in many different specialties in the civil field of construction, including clearing & grubbing, grading & excavation, sanitary sewer, domestic and fire water, storm drainage, erosion control, concrete, asphalt paving and road construction. We are licensed as a General Contractor in the State of Texas.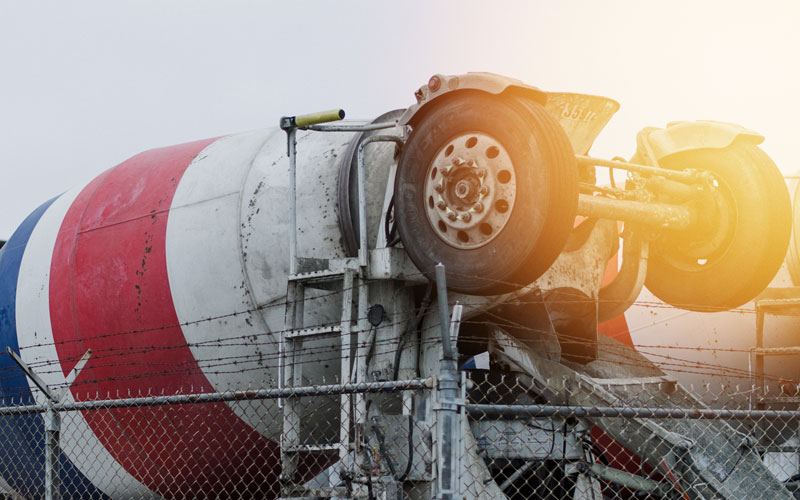 Site Development | Grading
From mass earthmoving to fine grading and shaping, we have the resources to handle your job. Clearing and demolition, erosion control, bio-retention devices, earthmoving, storm drain, underground storm control structures, water and sewer, fine grading, base and paving as well as striping and signs. We use industry-standard systems to produce quality work, on time and on budget: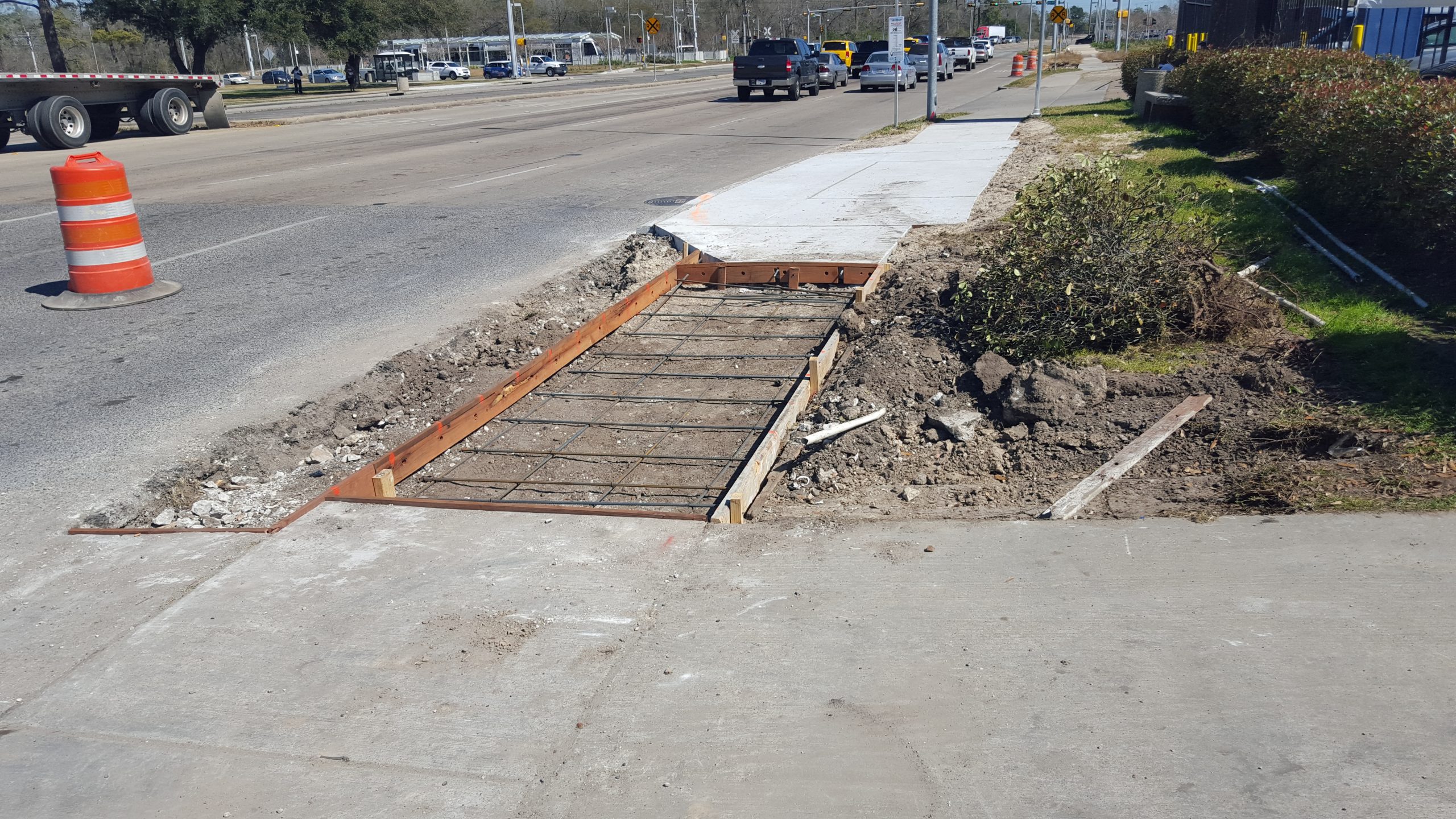 Sidewalks
Sidewalks that last.  We make sure there is quality work done on each project large or small.  Attention to detail is a hallmark of our company..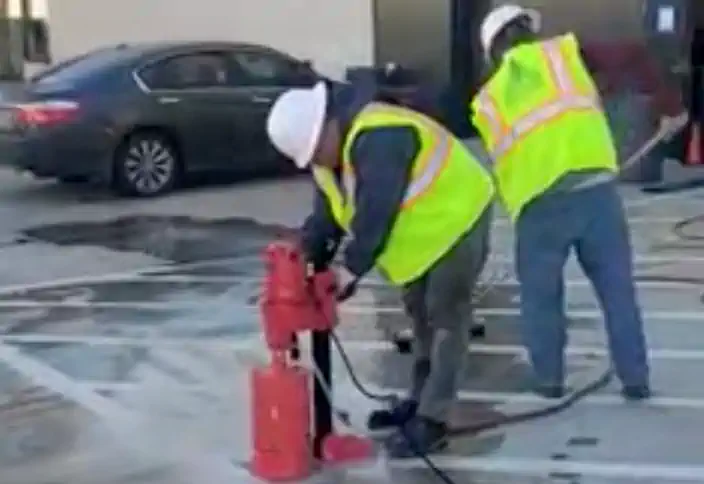 Core Drilling
We are prepared and have the know how for your core drilling projects.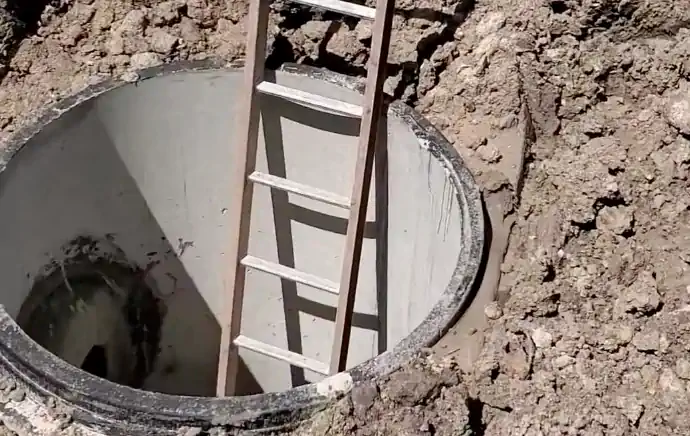 Storm Water Lines
We have many projects under our belt creating storm water lines.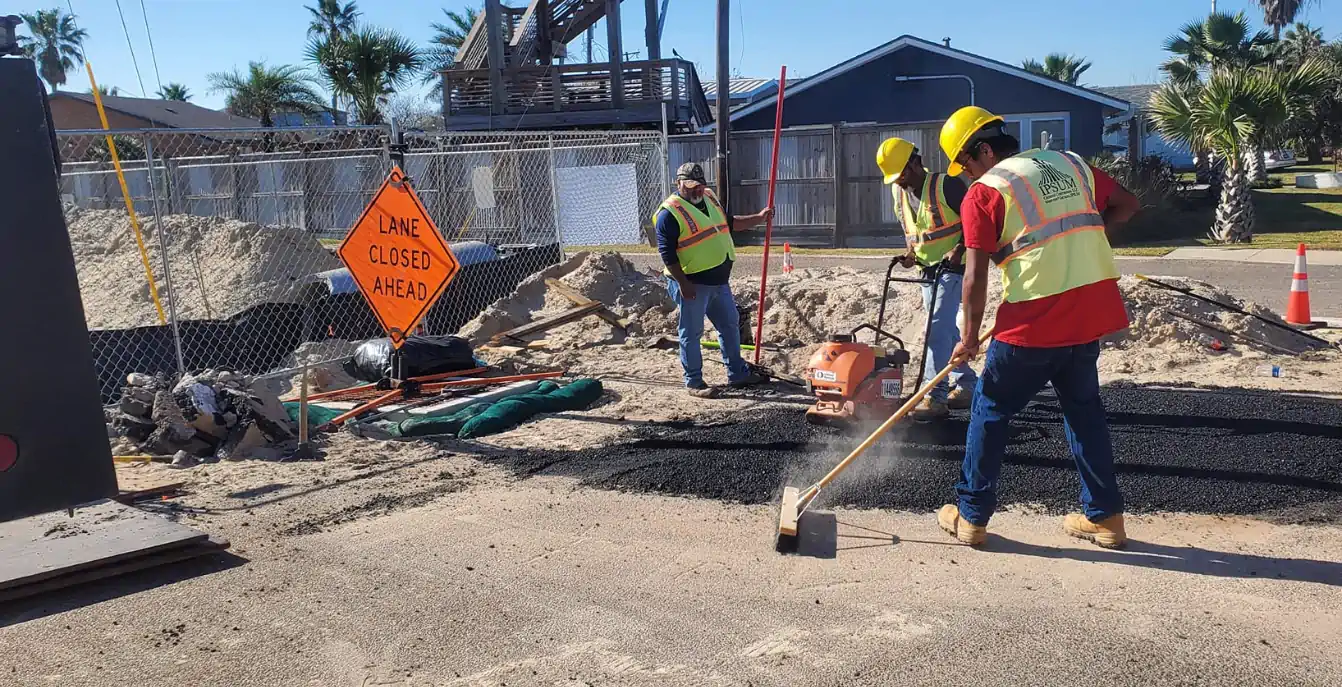 Asphalt Coverings
Patching road work after installation of Storm Water Lines. Excellent cleanup and our work is second to none!
Have a Project in Mind?
Let's Get Building!